Decode

your

power

Graduate

Anna Golasowska

about her career change
Career change from architect to front-end developer - Anna's story
I graduated from Cracow University of Technology and I've been working in my profession already from the 5th academic year. Architecture always appealed to me very much. I loved creating new things, and the very form of presenting them - drawing, creating visualizations, talking to people and meeting their needs, visiting construction sites. It was something I enjoyed. The only thing I didn't like was the nature of the job itself. The constantly nervous atmosphere, the lack of time, the deadlines for yesterday, which very often crept into mediocrity. Bureaucracy and paperwork were the order of the day. Tons of print-outs, which very often had to be reprinted and re-reprinted. I'm so glad I don't have to do that anymore.
I started to think about a career change after 7 years of work
The lack of development and repeating the same tasks over and over again made me realise that I was starting to regress. The architectural market is based on connections and doesn't appreciate ambitious people.
It turned out that several people in my circle were working in IT. I started reading and taking an interest in what are the possible paths for people who had nothing to do with programming before.
I bought the first book "JavaScript for kids", which I quickly went through and found that this is exactly what I like to do - just in a different form. I found that there is a room in programming for people who are not necessarily mathematical brains.
---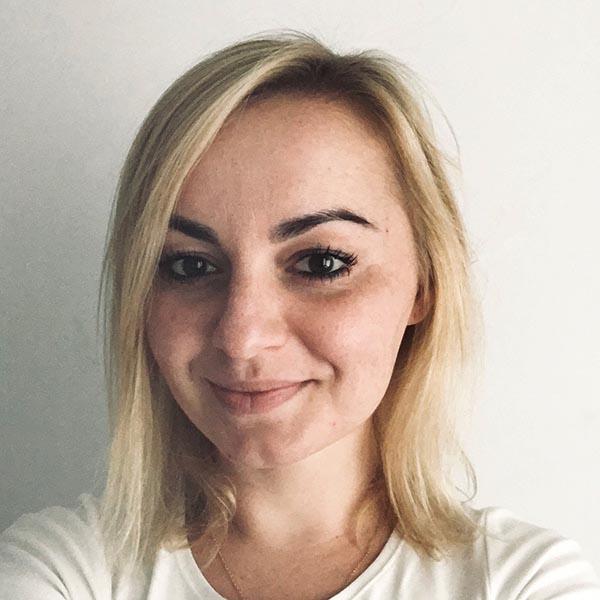 Anna Golasowska
Javascript course graduate
I was well aware that a book like this would not be enough to change my industry. I needed a mentor who had a well-developed program and would have guided me through the most difficult moments of learning.
I found information about Coders Lab
I met with my friends, Coders Lab graduates, who did the same course before me - JavaScript developer - and they told me how it all looks like. This convinced me that if I am going to do anything further, it will be with Coders Lab.
For six months I thought about what course mode to choose, where to get the funding and how to combine it with my work. Fortunately and unfortunately, it turned out that my office was downsizing and they chose to hand in the notice to me.
---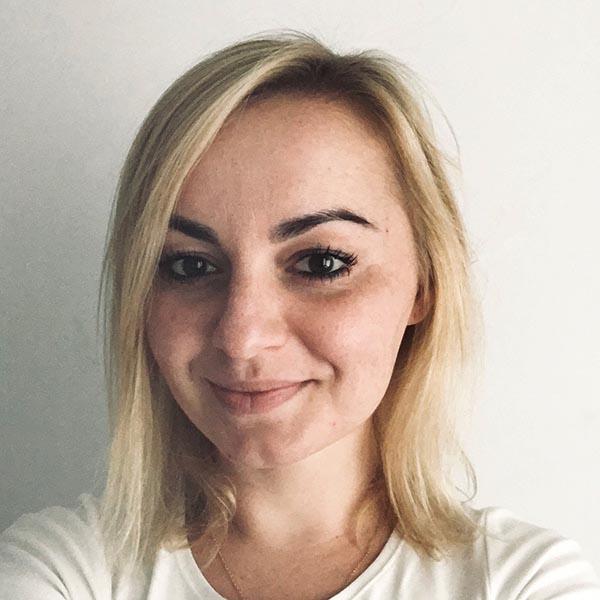 Anna Golasowska
Javascript course graduate
It was now or never for me. I decided to change everything
I took a residential course. The classes were very intensive, a lot of knowledge every day for 7 weeks.
And the work after the course? At first, I wanted to cry. So much of everything, everything was cluttering up my mind, but I decided I had to get to work. I did a quick review of the material and started sending out CVs.
---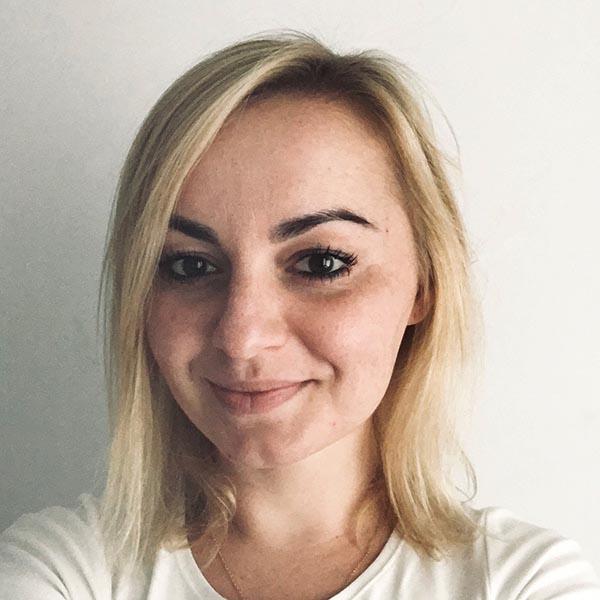 Anna Golasowska
Javascript course graduate
For about a month I struggled with the recruitment tasks, went to job fairs, interviews and finally succeeded. Only I know how many nights I was falling asleep and how many times I thought about the solutions I should use to finally make things work.
It was a very difficult time. However, the most wonderful memory I have of this time is learning via FaceTime with my friend from the course. Every day we would meet in front of the monitors and online we would solve recruitment tasks and other tasks that we would come up with ourselves. It was fun working for a week together despite the distance between us.
After a month I got a job and ended up in a great software house in Katowice
I started working on a big application and learning Angular, which I hadn't used before. The atmosphere was great, everyone was willing to share knowledge. Unfortunately, the company closed two months after hiring me. I found another job within a week. But there was one condition - I had to move to Tricity. This has always been my dream, so I took the decision right away.
In a small startup, which I found, I dealt mainly with creating the main page and writing applications in React. Unfortunately, history repeated itself here, after 2 months I had to look for another job. But this time too, I decided that this would not discourage me.
I had to look for a job again. After 2 weeks of interviews, sending CVs and solving recruitment tasks I found myself in Wirtualna Polska
I must admit that it is a perfect place. I work in a team of several people, which deals with creating web services. Every day I learn a lot, I work on different projects, I cooperate with graphic designers and business people and I can use the help of experienced colleagues. I love my job. Every morning I get up and look forward to spending a nice 8 hours at work.
A week ago I visited my colleague with whom we were learning together online after the course. It was fun to reminisce about those hard 1.5 years. We unanimously agreed that it was the best decision and the whole change would not have happened without Coders Lab.
Check out how to decode your power.
Download our guide - you'll find advice on how to choose the right course for you and information on the IT development paths that await you after the course.
Learn other stories
Each graduate had different motivations and doubts at the start. But they made a bold decision and took that first, difficult step toward change. They let go of past achievements and lessons learned and... changed their professional lives. See how they did it.